Day thirteen is taking us right back to a happy place now, making us look over all the books that we've read over the years so that we may pick out one that made us laugh.
As I've said a few times over the past few posts, there are plenty of books that I have read that have made me laugh. Some authors just have a natural sense of humour that shines through in their characters. It's very difficult creating a character that is both charismatic and not overly-cocky. You can really tell when an author is trying way too hard to make a character likeable, or even just a scene.
I was going to talk about one of the books I've read recently, seeing as they are the ones fresh in my mind but then I came to the conclusion that many other people would be doing the same thing – they'd probably be picking the same books as me if I went down that path.
With that in mind, I looked further back and picked out a book that made me laugh a lot when I was a kid:
Starring Tracy Beaker
by Jacqueline Wilson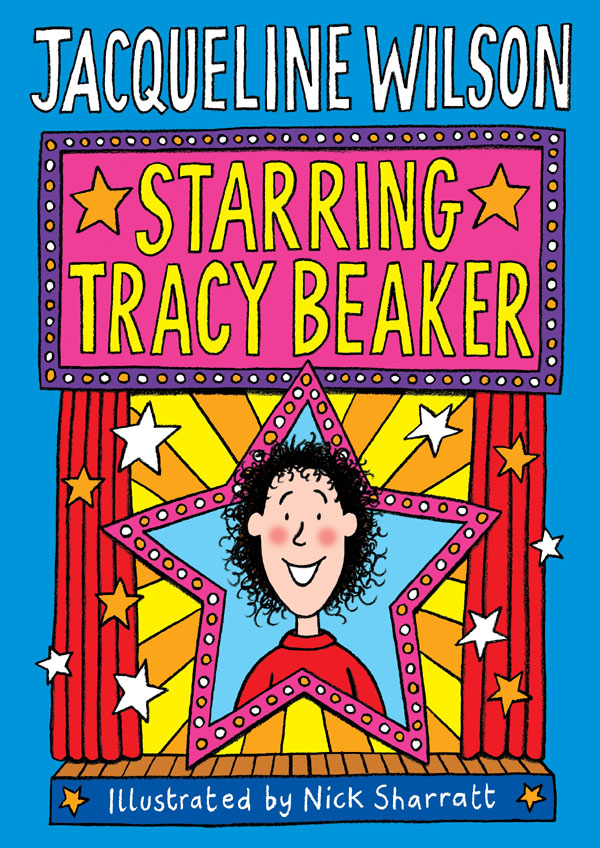 Of all the characters that Jacqueline Wilson has created, Tracy Beaker is the most memorable – to me and many other British children (mainly thanks to the TV show on CBBC) – because she was always such an unruly brat. Honestly, if I were to meet the character (not her actress from the show, she seems like a lovely person) in real life I would probably throttle her to get her to stop screaming but in the book she was a lot more cunning and imaginative.
This particular book focused on her attempts to perform in her school's Christmas play and all the hijinks that surround it. I remember laughing a lot when I first read this book. Tracy's imagination was brilliant, if a little sad, whenever she tried to come up with reasons why her birth mother couldn't be with her for the performance.
Looking back on it, this book was also a pretty sad one but for the sheer memories of laughing at all the good parts I'll go with it.
It's a charming book and I will forever love Jacqueline Wilson's writing.